Are you struggling to create a strong connection with your target audience on social media? Are you tired of lackluster results and stagnant growth? You've come to the right place. At Algo Sea Biz, we know that building a successful social media presence takes more than just posting content and hoping for the best. That's why we're here to help. Let our expert social media team craft a customized strategy that will elevate your brand and increase engagement. Contact us today to get a proposal!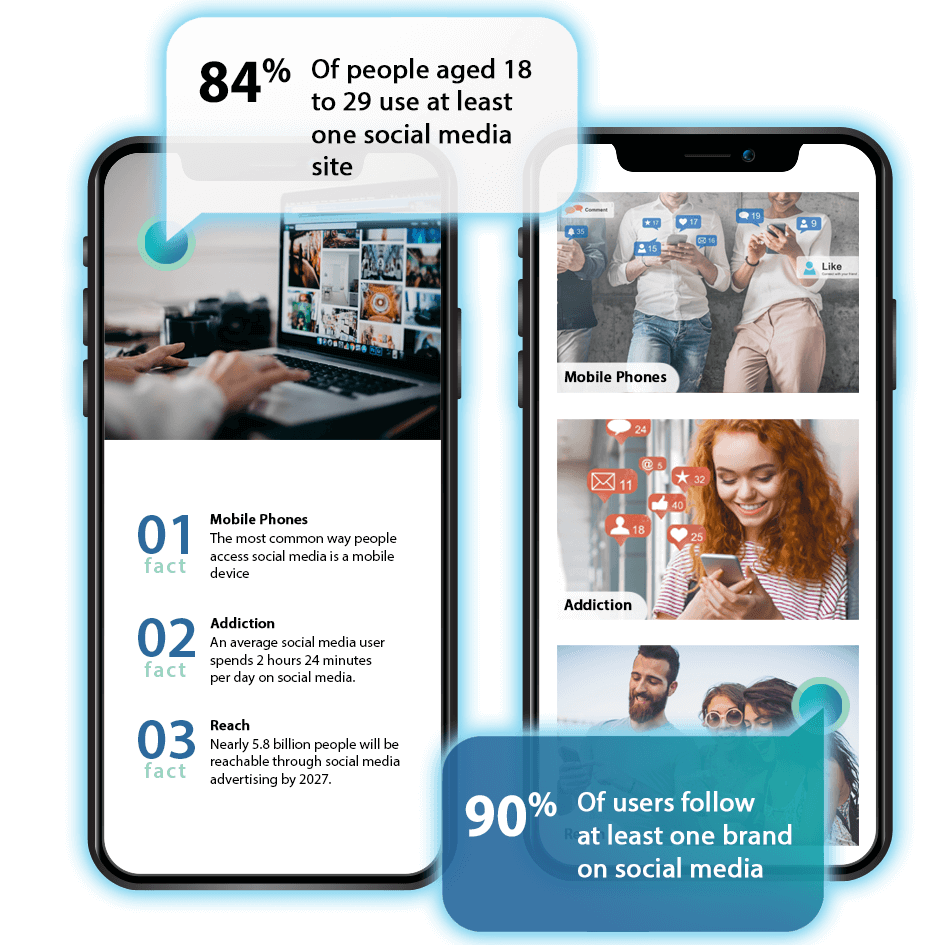 The predominant method for accessing social media is through mobile devices.
It's hardly a revelation that most individuals access social media via their mobile devices, but the figures themselves may be astonishing: a staggering 99% use a tablet or smartphone to connect, with 78% exclusively doing so from their phones. In stark contrast, desktop social media users make up a mere 1.32%. The message is clear: prioritizing mobile-focused social media strategies is crucial. When developing your business website, optimizing mobile experiences plays a crucial role.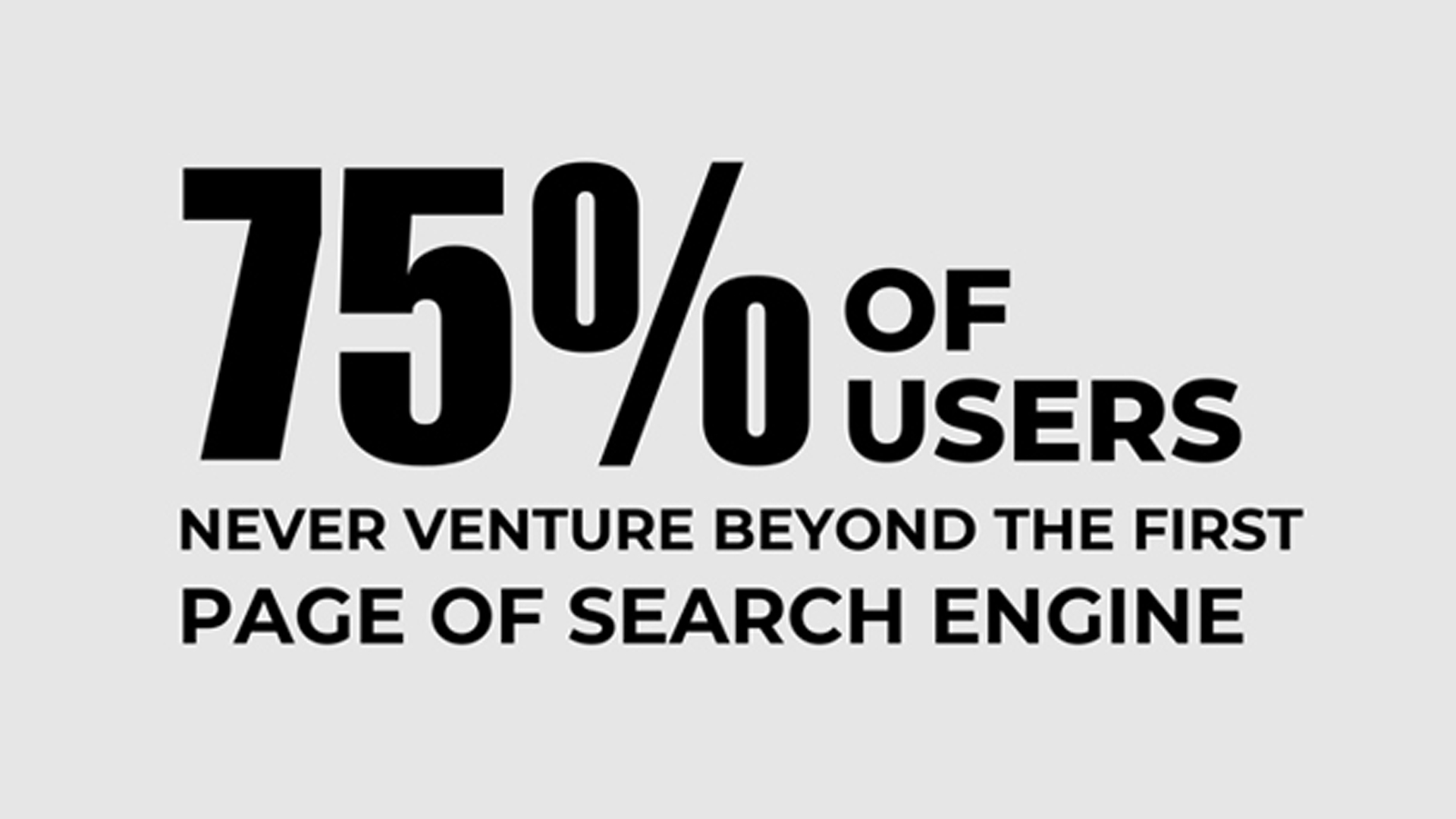 ALGO
On average, social media users dedicate 2 hours and 24 minutes each day to their online engagement.
Whether welcomed or not, social media has become an integral part of our daily lives, and this trend shows no signs of slowing down. Each day witnesses a surge in social media users, with 11 people joining every second. In 2017, global social media users numbered less than 2.5 billion. Fast forward to 2023, and that figure has soared to 3.96 billion, surpassing half the world's population. Projections estimate this will further climb to 4.41 billion by 2025. As we navigate the current and future role of social media, the choice to either sustain or curtail its pervasive impact on our daily routines becomes increasingly significant.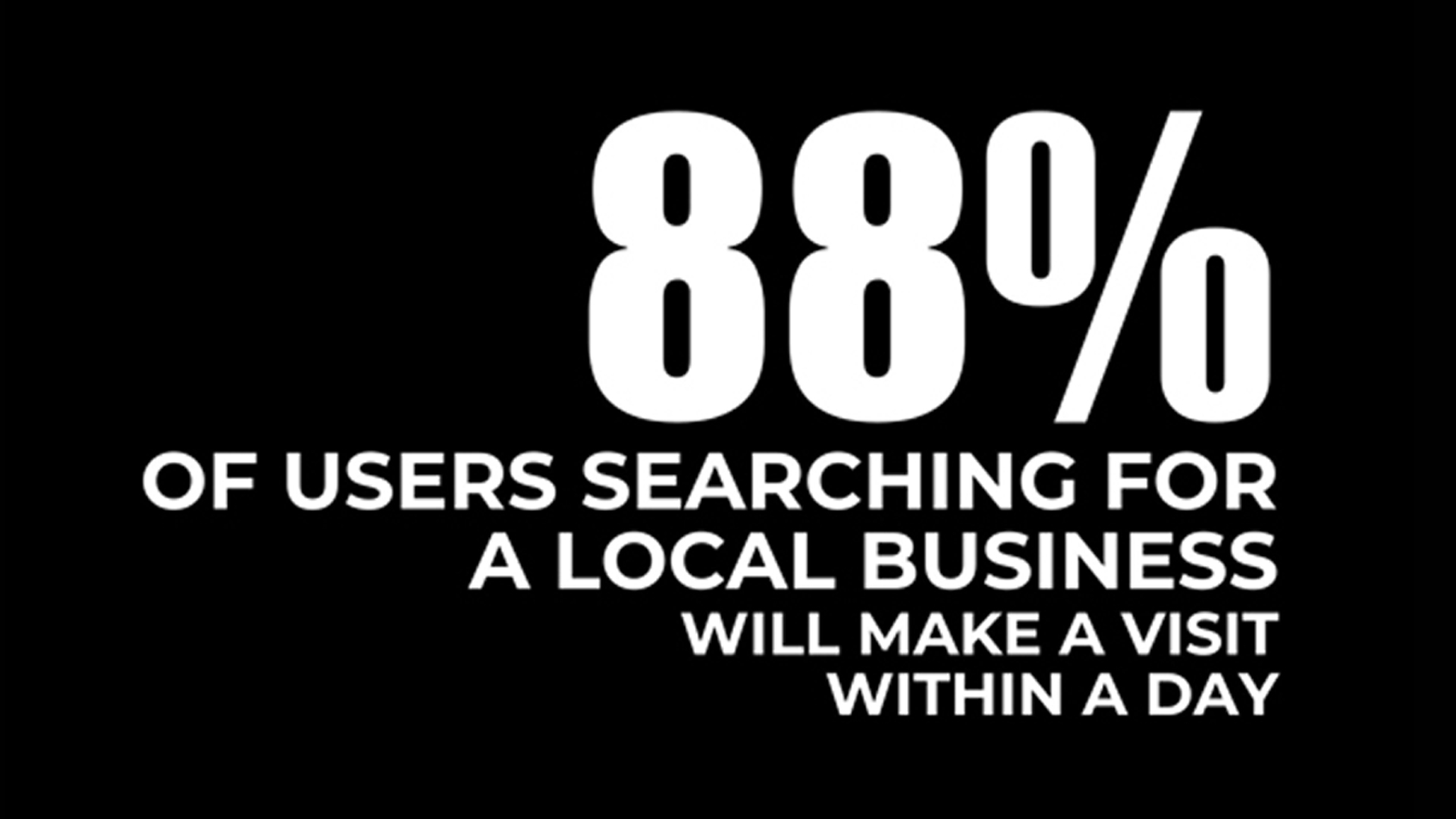 ALGO
Reaching Your audience
Effectively reaching your audience involves understanding their preferences, behaviors, and where they spend their time. Utilize targeted marketing strategies on platforms frequented by your audience. Engage in meaningful communication, addressing their needs and interests. Leverage analytics to refine your approach and stay adaptable. Whether through social media, email campaigns, or other channels, prioritize a personalized and audience-centric approach to long lasting connections.
Concept
Social media platforms hold immense potential for businesses seeking to elevate their online presence, drive sales, and connect with their audience. At Algo Sea Biz, we understand the importance of an active and engaging social media presence that can convert your online audience into loyal customers. With our cutting-edge strategies, we guarantee to enhance your conversion rates, strengthen your brand identity, and ensure continued customer loyalty.
Solution
Success
Increase your Digital Performance
Algo sea biz
Dedicating Ourself For
Frequently asked Questions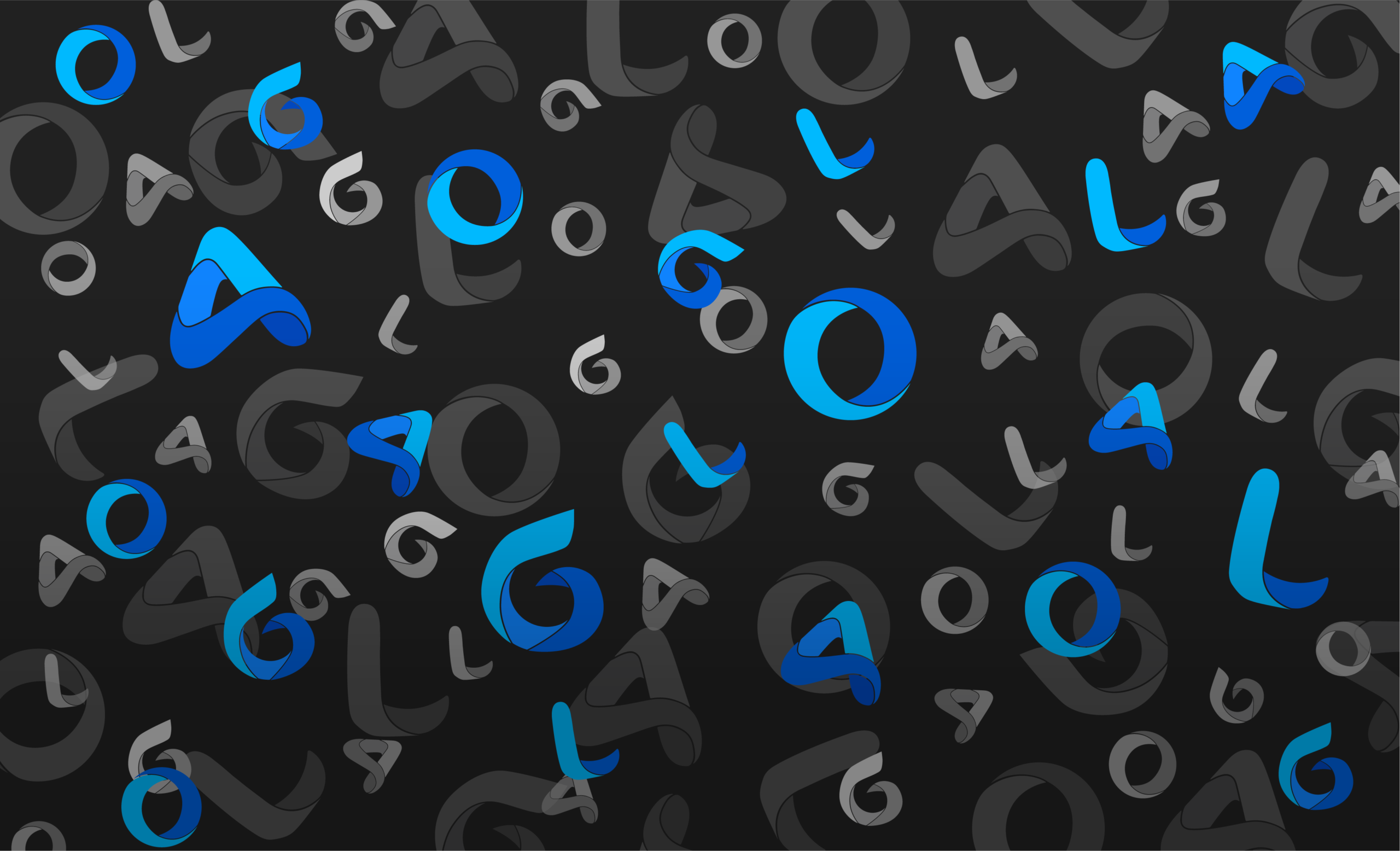 ALGO
Our Social Media Management Service
Are you in search of a social media management team that treats your business as if it were their own? Look no further than Algo Sea Biz. Our tailor-made social media packages are designed to meet your specific needs with dedication, professionalism, and strategic planning.
What You Get From Our Services
Social Media Management
Responsive Messaging
Structured Posts
Professional English
Social Media Strategies
Paid Advertising
Graphic Designs
Social Interaction
Branding
Targeted Audience Interaction
Content Management
Dedicated Group Chat
Concept Revisions
General Social Media Knowledge
Social Media For Your Business
With a good strategy, a good plan, excellent execution, and great dedication, social media marketing will certainly work well! Social media increases awareness on your online presence, and connects you with a larger audience, which can create more sales for your business. These dedicated strategies take time and can be tiering when you have your main business to manage every day. That's where we come in, we are trained, professional and ready to manage!
The Main Focus
The main focus with social media is to achieve overall brand awareness over all platforms, so your business looks that part, and part of looking the part is to be popular on these platforms. To increase the awareness from your audience on social media consistency over time with an audience targeted focus and quality content will do the trick.
The Management
Effective social media strategies require quality written and visual content, published in a timely manner, with strategic communication and audience targeting tactics driving conversations to each post. Monthly reporting and an overall analysis from content within branding guidelines vs audience will improve results after each cycle of content.
Facebook and Instagram ads
A paid social media ad campaign tends to be a more specific objective over time. Ads are good to build more awareness on top of your existing account. Social media advertising is good for special events or promos that need extra exposer in a short amount of time, however the most success from ads comes from Repetition and trust over a long period of time.
Social media is a powerful tool for communication and marketing. With billions of users around the world, social media platforms provide a vast audience for businesses to connect with. Here are 15 key Q&A to keep in mind when leveraging this digital platform for your marketing:
Keep up-to date on Instagram
Daily tricks and tips on algo instagram. Learn basic to advanced photoshop skills, inbound social media marketing strategies and much more!
Concept
Social media platforms are great marketing tools where you can create a connection with your audience, build your brand identity, boost your online presence, increase sales, and drive traffic to your site. The more you are active on social media, the more successful your engagement will be. People that have engaged with your business online are more likely to become your customer while your existing customers will remain loyal and up-to date. This is how social media works for improving conversion rates and sales.
Solution
Success
Increase your Digital Performance
Algo sea biz
Dedicating Ourself For