A mobile responsive website design refers to a website design where the layout and content can adapt to the size of the screen through which they are presented. If a website has a responsive design, it will automatically scale its content to match different screen sizes so that you can still view and read these contents from whatever device you are using. These devices include a desktop, laptop, tablet, and mobile phone. A responsive website design will guarantee that a user gets the best display possible. Images will not appear more prominent than the width of the screen of a user's device. Essentially, a mobile responsive design will save users the trouble of zooming, panning, and resizing our screens, as is the case with mobile designs that are non-responsive.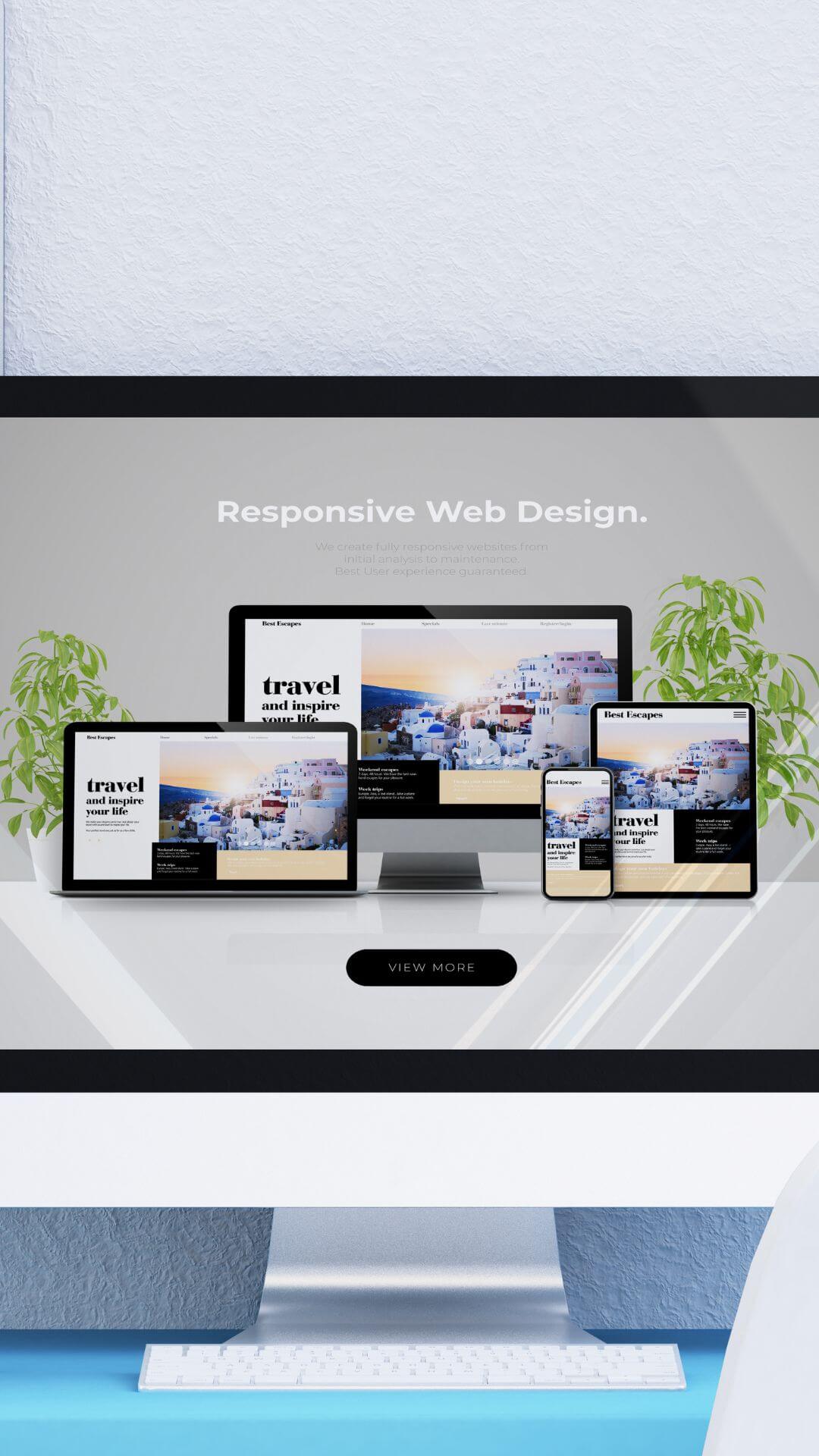 Providing a good user experience is the primary reason why website designers and developers are creating responsive website designs. The other reason why website designers create responsive website designs is to gain better rankings on Search Engine Results Pages.
How can website designers provide a good user experience through a mobile responsive design? They can optimize the layout of the content and can also make the website content adaptable to be easily visible on different devices. Let's explore why embracing mobile responsive designs is a must-have today.
How to Create a Mobile Responsive Website
A few of the best practices that can be used to create websites with mobile responsive designs include:
1. Create Suitable Breakpoints
Breakpoints represent the "points" where the design and content of a particular website intersect to offer uses a good browsing experience. Website designers develop CSS breakpoints that enable the website's content to adjust itself according to these CSS breakpoints. As a result, content like images and text will not change in appearance no matter the screen it is displayed from.
2. Use a fluid Grid
A fluid grid refers to the structural arrangement of web elements in columns and widths proportionate to the size of a screen device. A fluid grid will allow elements to resize themselves according to fit any screen because it is not set on fixed dimensions.
3. Use Responsive Typography
Responsive website designs need to be accompanied by responsive fonts. A responsive font will increase in size with an increase in screen size. Similarly, the font size will be scaled down to allow users to read the website content without any fuss.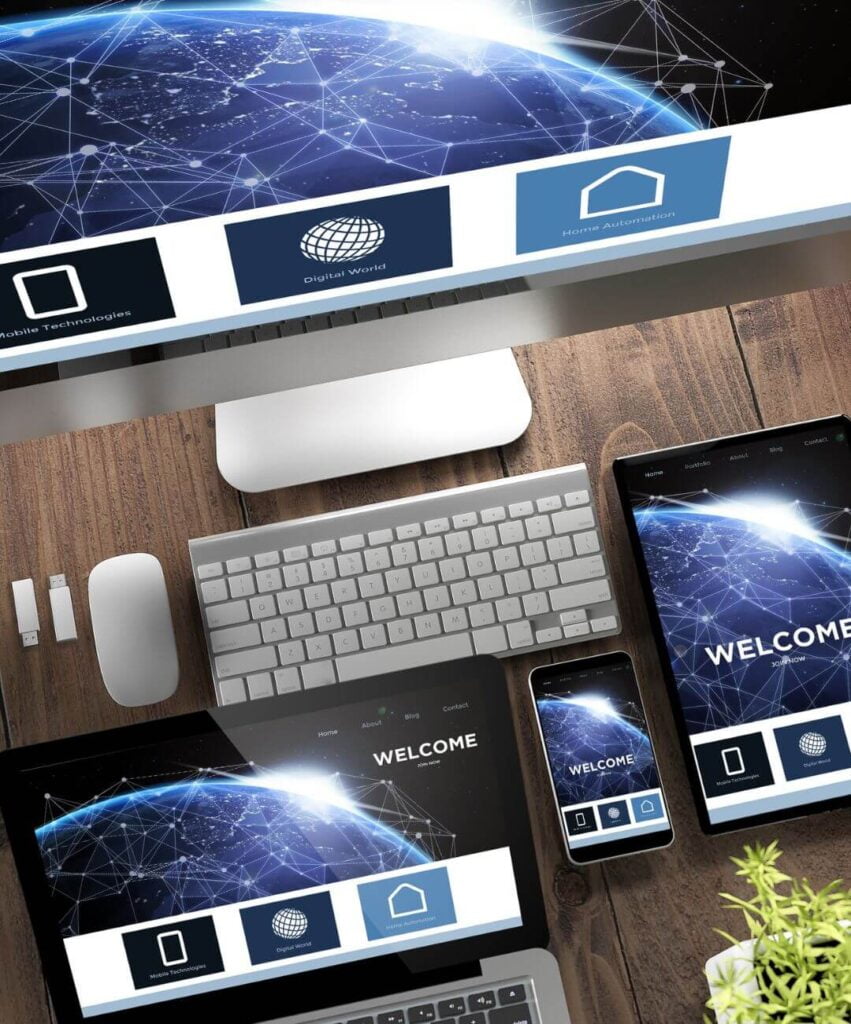 4. Using "Lighter" Images and Videos
The size of a video or image greatly contributes to their weight. The weight has a direct impact on the responsiveness with which the website opens up or loads. The loading speed of a website is a very crucial factor that search engines like Google use to boost webpage ranking. The bigger your images and videos, the slower the loading speed of your website because of reduced responsiveness. The best strategy to use here is to compress your images before uploading them to your website. It lets you reduce the file size without compromising on the quality.
5. Use The Appropriate Button Placement and Size.
Buttons are valuable tools that can allow users to access other pages related to a website. Responsive website designs take this into context and include buttons that are in the most appropriate position on the webpage. When you combine the best placement and the right size for your buttons, users will have a more convenient and more accessible time clicking on the buttons. Such kind of a responsive website design feature becomes essential in a situation where users are accessing a website through their smartphones.
6. Include Enough Whitespace
Whitespace is an essential element of a mobile responsive design. It is very instrumental in helping users to easily read your content. Mobile responsive designs incorporate good padding and margins that will still appear the same way across bigger and smaller screens. The right amount of whitespace will help allow vital web elements such as the line spacing to adjust itself effectively when content is displayed on different screens. No set standard dictates the amount of whitespace that is considered the most suitable. It all depends on the website owner's and designer's preferences.
7. Use a Simple Search Feature and an Easy-to-use Menu
Mobile responsive designs come with simple search features and menus. These features make browsing more convenient for users. One of the best locations to place your search bar and the menu is at the top of your webpage. This makes it easy for users, especially mobile phone users, to use these features by quickly by clicking with their thumbs. Incorporating filter capabilities will also help users to get what they are searching for effortlessly.
8. Using Simple Contact and Signup Forms
Many websites use contact and signup forms to collect user information. Therefore, it is essential to include simple forms in creating mobile responsive web designs for those using laptops and desktops. With a keyboard and a mouse, entering data into the documents may be more manageable. However, for those relying on their smartphones, this may be a more difficult task. Filling long forms using your thumb can be pretty cumbersome for mobile phone users.
The best way to go here is to use fewer fields for your contact and signup forms. A mobile responsive design ensures that your users take the least time possible to fill the forms. Requesting for the name and email address will be enough. In addition, ensure that the forms load fast. Also, include a drop-down lists and options on the forms gives users a more leisurely time filling them out. This convenience will reduce the chances that those browsing a website will abandon it. Therefore, simple and user-friendly forms make a website more mobile responsive and cut down the bounce rates.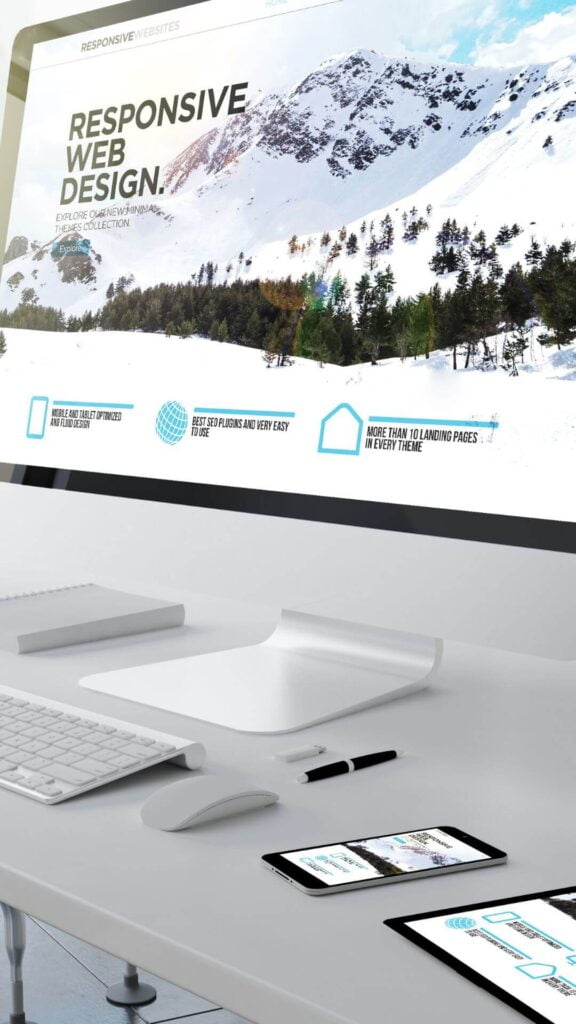 Benefits of Mobile Responsive Designs
Today, an increasing number of people have access to smartphones, creating responsive website designs is crucial. In fact, more people are now accessing the internet and browsing websites on their smartphones than on desktops. What are the benefits of a mobile responsive design?
Improving The User Experience
The main goal of a mobile responsive design is to give users a better experience when browsing a website. If users have an easier time navigating around your website, they will spend more time on it. A website with an excellent mobile responsive design will therefore result in an increase in dwell time and a simultaneous decrease in bounce rates. In addition, mobile-responsive designs often load fast and provide you with an opportunity to get more conversions.
2. Improving Search Engine Rankings
Search engines such as Google place a lot of importance on mobile responsiveness. Back in 2015, mobile responsiveness was one of the criteria that Google said it would be using to rank websites on its Search Engine Results Pages. Therefore, if a website has a mobile responsive design, there are higher chances that it will have a higher ranking on the Search Engine Results Pages. Chances that your website will rank high on the Search Engine Results Pages with a lack of a mobile responsive design will be below.
3. Cost-effectiveness
Mobile responsive website designs eliminate the need for separate and dedicated mobile websites for users wishing to access websites through their smartphones. All that is required is a single website that is designed to automatically scale up or down depending on the screens and the devices being used. The costs that would have been incurred in creating and maintaining a dedicated mobile website are avoided.
4. Increased Flexibility
Since a mobile responsive website gives you the opportunity to work with a single website, there is increased flexibility when updating or making small changes on the website. There is no need to double work. You simply create your desired changes in your responsive website, and users can see these changes in real time on their mobile devices. For example, if there was a typo in a particular text on your website, you can make this modification, and it will reflect across desktops, tablets, laptops, and smartphones.  
Everyone should invest in mobile responsive designs because they offer increased flexibility, save users time and money, and boost our websites' ranking on Google's Search Engine Results Pages. Mobile responsive designs provide users a better browsing experience while giving businesses an opportunity to get more leads and conversions. Therefore, every website owner should integrate mobile responsiveness in designing their websites today.
If you need an expert web designer to build your website, look no further than our Bali web design agency. We have extensive experience in creating unique and visually appealing websites for a range of clients, including restaurants, hotels, and e-commerce sites. Our team understands the importance of mobile responsiveness and will ensure that your website is optimized for various devices and screen sizes. By choosing our web design agency, you can trust that your website will be built with the latest design techniques and industry standards in mind. We are dedicated to delivering high-quality web design solutions that not only meet your requirements but also exceed your expectations.