Software has brought a change in almost all areas of life. A big percentage of the world's population uses software in their day-to-day life. Research says there are approximately 5.11 billion smartphones users connected with software. Software is therefore a program installed on a computer. It contains instructions to tell a computer what to do. The software comprises of tasks, procedures, and routines connected with the operating system of a computer.
Let's understand software better by looking at its three categories;
1. System software
2. Programing software
3. Application software
1. System Software
This works as the foundation of application software. This software comes with the computer and is not visible to the computer user. System software includes the device drivers (for example, Bluetooth drivers, visual and audio drivers, and many more), text editors, operating systems (OS's), compilers, and utilities that assist the computer to work efficiently. System software also provides non-task unique functions and manages hardware components.

2. Programming Software
This type of software is a set of tools that help developers in writing programs. This tool includes text editors, debuggers, interpreters, linkers, and compilers.
3. Application Software. 
This kind of software performs specific tasks. It handles a mass of standard and specialized functions that the user aims to achieve, such as accounting, data processing, and word processing. Application software may be a collection of small programs, or it can be a single program. Examples are gaming applications, office suites, educational software, and database applications. 
Discussed below are the reasons we use software.
A. For Communication
Software has eased communication. You can send or receive messages from all over the world. This can be either by making a phone call, sending an email, or even a video call. Communicating with family is quickly helped by software communication Apps like Skype, WhatsApp, Facebook, and Instagram, Twitter, and IMO.
B. To Find Information
It has become easier to find any information by browsing the internet. One example of software use to assist is with a location finding GPS. All that you need to do is to press a button, and it calculates the destination. It is truly a helpful tool to find information of a destination.
D. Software For Companies.
Software is an inescapable need for every company and industry. The quantity of software that a company requires, varies from company to company. They need tools to manage their businesses in data analysis, project management, financial services and communication software, like Zoom and conference platforms. The company may also use software to improve its services and products for its customers and to keep its competitive edge in the marketplace.
C. Include A Suitable Number of Menu Selections
Here, do not create too many or too few menu selections. Settle on an appropriate number of menu selections and organize them the best way possible. Too many categories will make the users unable to make a quick decision as they will feel overwhelmed with too much information. Too few menu selections and categories will create a situation where the users have too little information to make the best available decisions.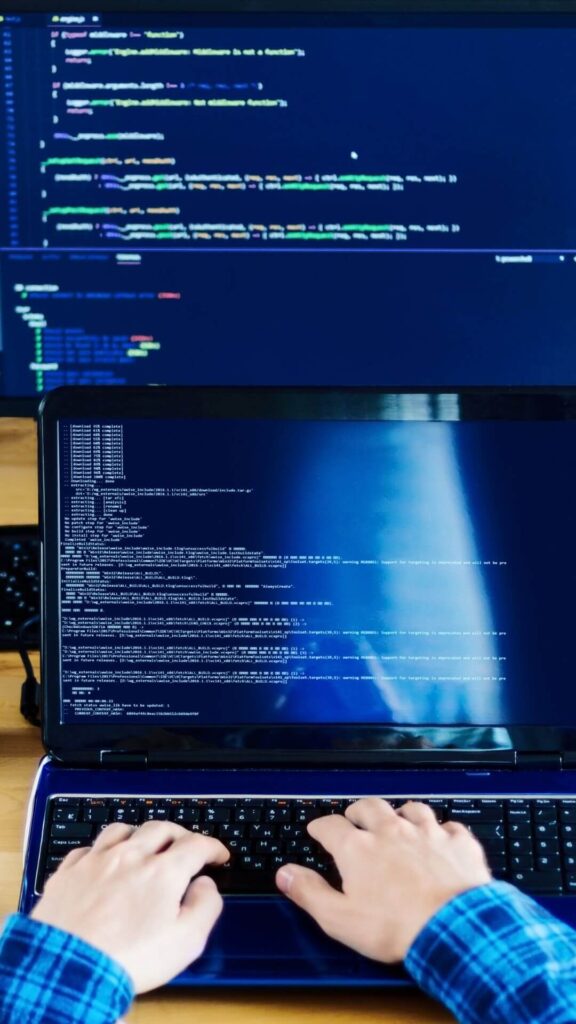 Different Types of Software
Different software is used to ease operation in industries. Here is an example of software us in the healthcare industry. These are the many types of software that help the operations of healthcare.
1. Electronic health record software. (EHR)
EHR software is the most common software used in clinics and hospitals. It is assigned to collect data on patients. It aims to state the patient's info – medicine prescriptions, doctor's recommendations, and the history of the patient's sickness. EHR is further sub-divided into two subcategories;
   a. Electronic patient record software is used in hospitals to record, store, and process patients' info.
   b. Electronic medical record software stores medical Information, i.e., types and dosage, past and planned procedures, and patient recovery data.
2. Medical Database Software
Like the electronic health record software, the medical database software stores patients' histories and treatment plans. 
However, the database is categorized by disease, unlike EHRs, which deal with patients' profiles. It helps the nurses and doctors to go through clinical cases of given diseases. If a similar case emerges, they are able to attend it with ease.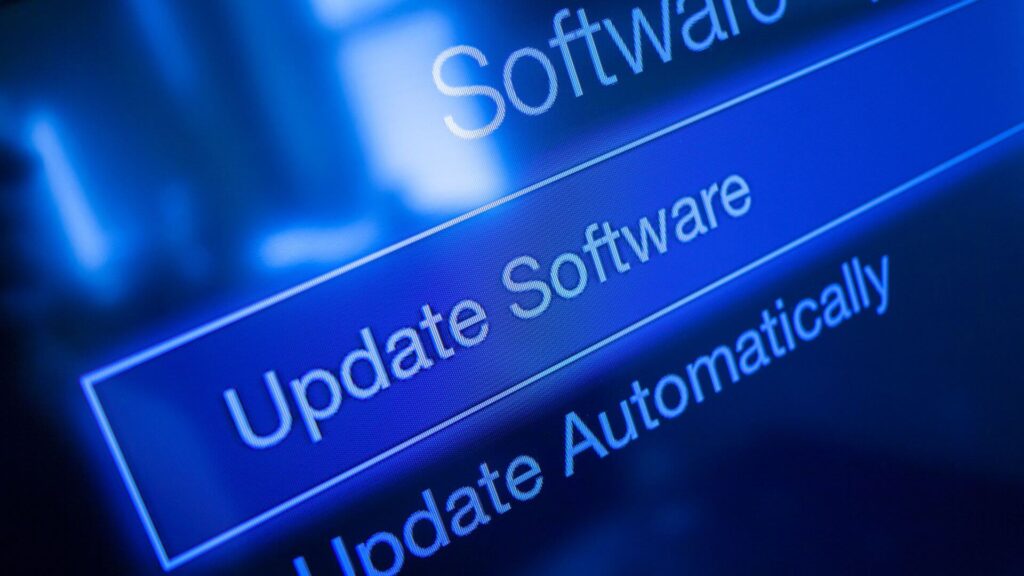 3. Hospital Management Software.
This software helps the hospital in daily operations by automating accounting, billing claims, outpatient management, and bed management. It also helps in keeping and tracking the records of the patients.
Other types of healthcare software include;
   a. Medical research software
   b. Medical diagnosis software
   c. Medical imaging software
   d. E-prescribing software
   e. Telemedicine software
How To Become a Software Specialist?
For you to become a software engineer or a developer, the very basic steps are;
1. Need Personal Research
It is important visit websites with software content. Sometimes hang around with people experienced by software. Be outgoing and ask questions to learn and for clarifications. Always be ready to learn new things.
2. Get Certified in A Software Related Course.
This helps one acquire skills that will be a working tool in the software creation and development journey. Certification is an important step to make. It works as security for one to secure a job. It will enhance confidence for both the employee and the employer. The employer will only trust to hire someone with a legit certification. They want certified and educated employees who went to school and had some experience.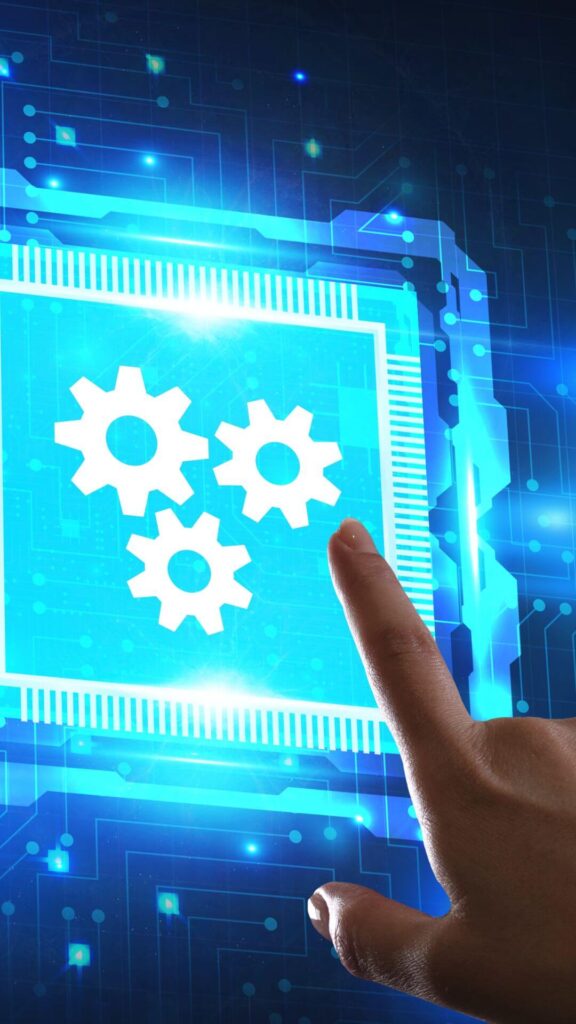 3. Practice Coding Regularly
It is important to gauge oneself. Practicing coding and programming skills is vital. Practice makes perfect.
Test your skills and you will improve by creating projects with your skills. The more skilled you are the easier it will be to sell your services to paying companies.
Common Mistakes When Using Software.
There are two origins of using software mistakes, by the product owner and by the developer. Here are the common mistakes to avoid when building and developing software.
Software Customization.
Referring to time, cost, and market availability, software creators, prefer customization. Software customization has its limitations and there is time lost in gathering requirements. A developer has to spend time and resources to know the business needs and decide how the customization will help them meet their needs. In addition, customization is even more costly than even coming up with a generic software. It is evident when;
   a. One wants to add or remove in-built features.
   b. Connectivity issues with different software APIs
2. Coordination Meltdown Between Stakeholders.
Software partners include the product owners and the targeted users. It is vital to make sure that the output sent forth matches the exact model of the desired product. 
Therefore, coordination is essential for it helps the stakeholders build software as per the market needs. This will help to avoid simple mistakes with proper communication strategies. 
3. Poor Market Research.
Market research is a determining factor when dealing with software development. It has multiple vital purposes, such as identifying market requirements, cost, and pricing. One should only come up with their products only when fully familiarized with the market. In addition, one should know the strengths and weaknesses of the product.
4. Software Building with Local Guidance.
Most of the businesses are tech-driven in the current world. The high demand of customers facilitates the core competencies of the business products and services. Know that many start-ups find ways to establish their businesses using software products and services. With a shortage of ideas, they rush into backdoor software development so as to cut costs and also to get quality results in a short time.
5. Use of Wrong Technology.
Currently, IT is growing at a high speed. Everything changes within a short period, and new advancements appear constantly. Start-up owners make a mistake while selecting technology to use in their business. They make the mistake of choosing software that does not fully serve them and has many developmental problems. Business owners should be careful in selecting the best software with research and guidance of an expert.
Software has become a blessing for all humanity. We hope this blog post has helped you better understand the different types of software that are available for your business. We have learnt the uses of software such as being a source of Information and It has eased communication and keeps us able to keep in touch with family and friends all over the world. Software has also aided the invention of traffic lights, digital clocks, car alarms, computerized door locks, and many more. Software creation and development is an important process to help businesses serve its clients better and stay competitive in the marketplace. When we embrace it, life becomes easier.
In today's digital landscape, software plays a pivotal role in driving business growth and success. From custom web applications to mobile apps and e-commerce platforms, having reliable and well-designed software solutions is essential. That's where our Bali web developer team at Algo Sea Biz comes in. With our expertise and experience, we can transform your ideas into robust and user-friendly software solutions tailored to your specific needs. By working with our team, you can harness the power of technology to streamline your operations, enhance customer experiences, and stay ahead of the competition. Don't settle for off-the-shelf solutions when you can partner with us for customized software that aligns perfectly with your business goals.