By definition, web design is the development of a website through its various stages. It mostly focuses on the user experience aspects of website development more than the software (coding) aspect.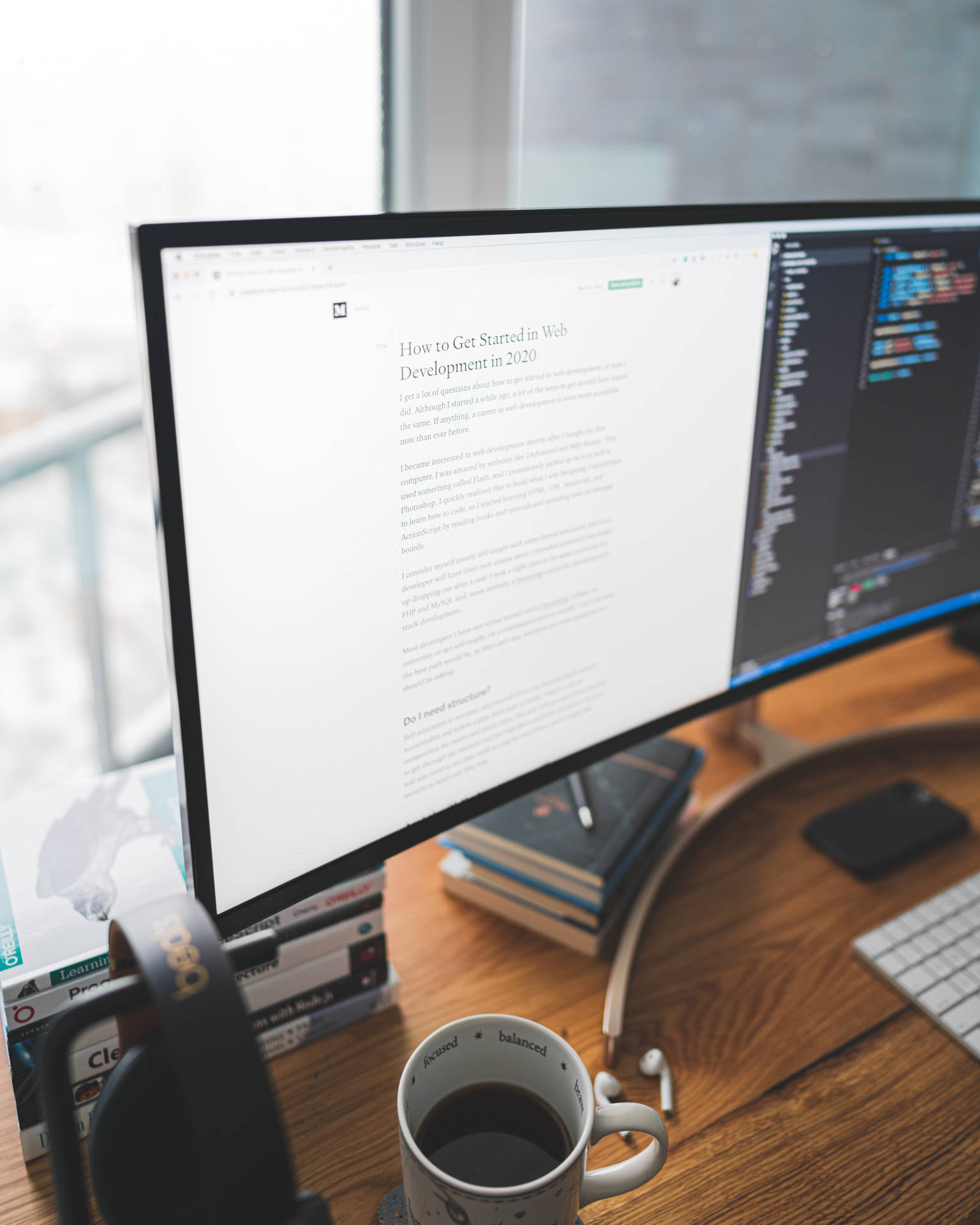 12 Web design trend
A web designer performs the tasks of planning and designing a website. Web designers often combine various elements when designing a website. Elements such as pictures, fonts, scrolling types, colors, and animations are essential to a website's impression. In the web design sector, impressive growth is happening and this article will feature the web design trends that are coming up in 2021.
In 2021, we have seen a comeback of vintage typography. A great example of this is the merging of old and new styles of fonts on Spotify's page for Carnival promotion. When a great website like Spotify (which has got a market value of $21 billion, by the way!) embraces the use of retro fonts, that tells us a lot! Another great example of the use of retro fonts is for an event planning company, Goliath Entertainment. The variation of different styles of vintage fonts gives the website an edge to its already capturing look. 
It's safe to say that this has got to be the comeback of the year. Simply put, this is the ability to scroll from left to right (and vice versa) on a website. Web designers have begun to experiment more with horizontal scrolling more than ever. Webflow's own Designer Feature Page makes use of horizontal scrolling to zoom in on a big picture. This helps reveal relevant details of the image at a bigger size. Another practical example of horizontal scrolling is on the McBride Design website. It's used to showcase large images of their work(s) without taking a lot of space on their page.
These are defined as colors that have low saturation. They are not necessarily bright or flashy but often give a website some sort of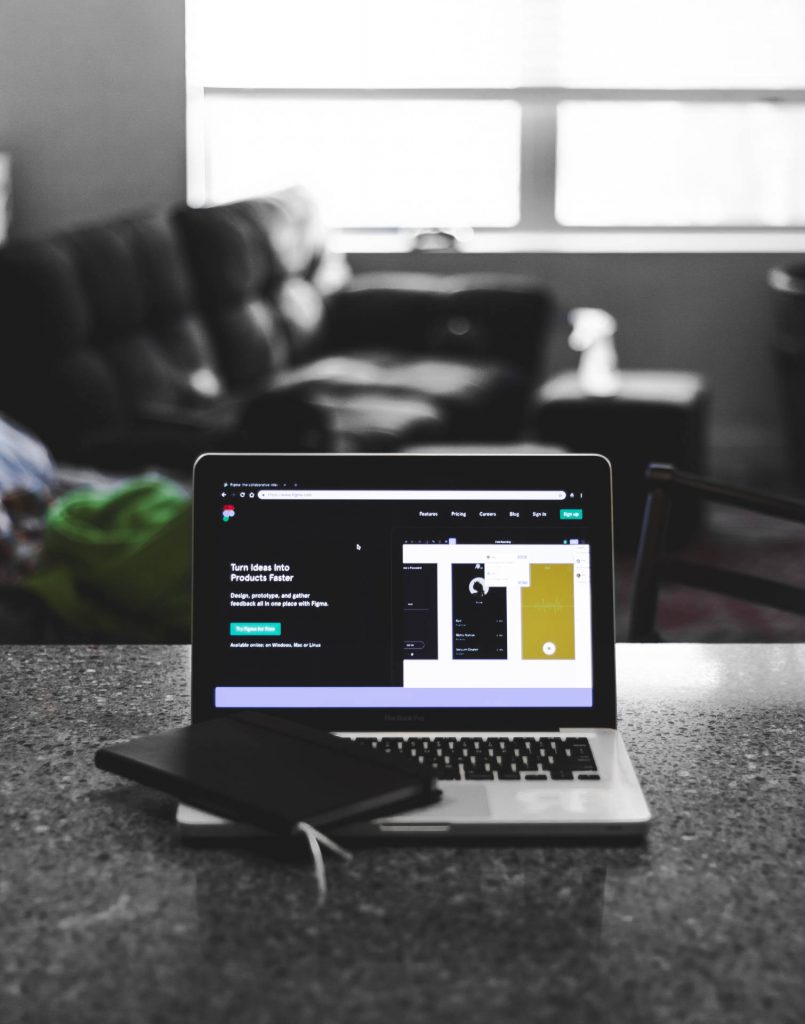 cooling and calm feel. Magic Theater Studio makes use of muted colors in quite a creative way. Another example of muted colors with a pinch of bright colors is Bobby Rowe's website. The bright colors featured on the website have got a "cool" tone to them. 
These are defined as colors that have low saturation. They are not necessarily bright or flashy but often give a website some sort of cooling and calm feel. Magic Theater Studio makes use of muted colors in quite a creative way. Another example of muted colors with a pinch of bright colors is Bobby Rowe's website. The bright colors featured on the website have got a "cool" tone to them.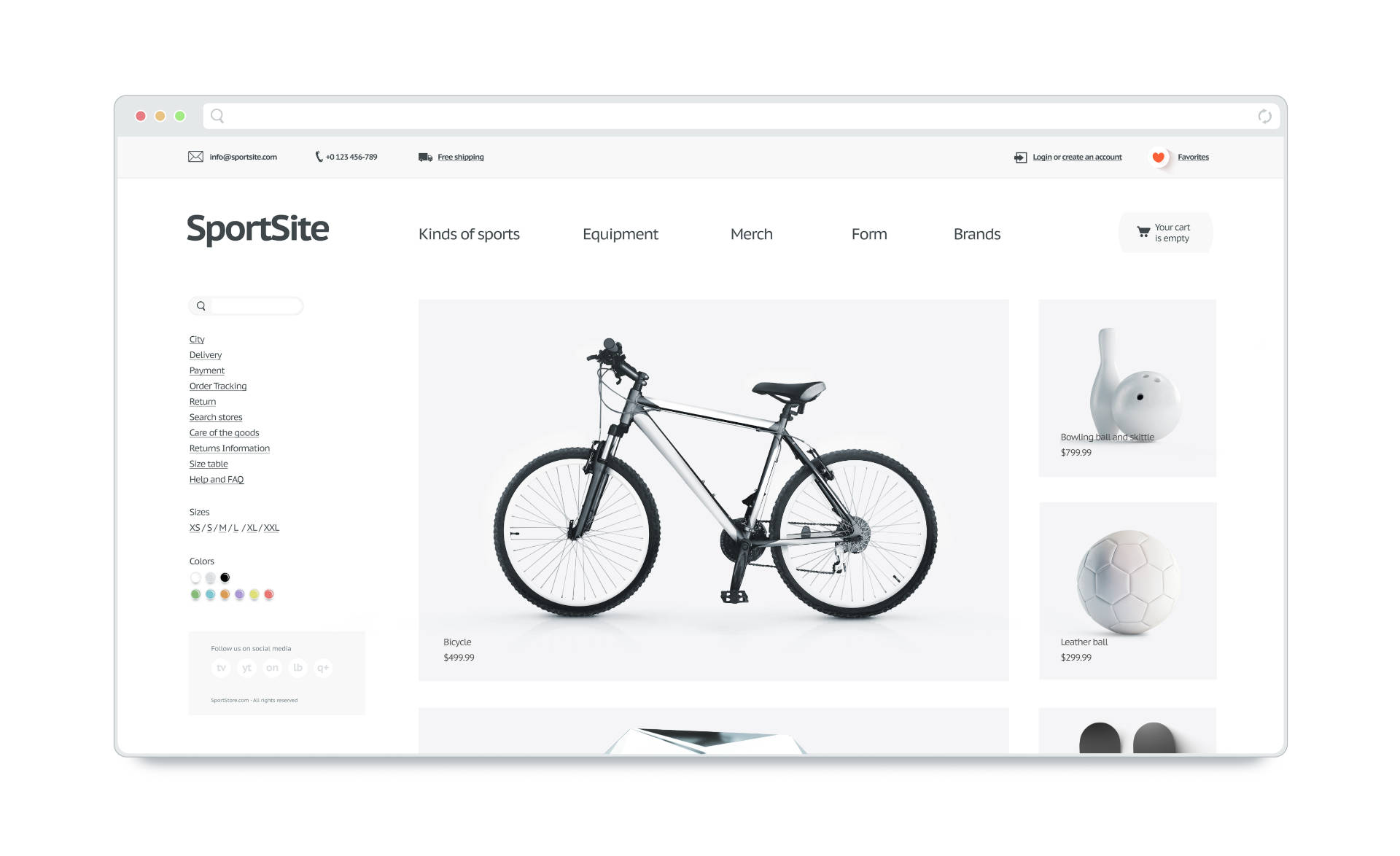 From days of the blocky and beveled edges, the 3D design has come a long way! From 2020 into 2021, we have begun to see 3D visuals of high quality weaved eloquently into web design(s). Rather than being distractive, they're now contributing to a positive user experience. 3D elements with deep dashes can be seen all over the creative agency's website Sennep. It shows how a touch of 3D visuals can make a website literally come alive. 
5. Parallax Scroll Animations
This is when a website's background moves at a slow rate to the foreground. These kinds of animations create a 3D effect as a user scrolls. It often ends up creating a subtle element of depth into the visual appeal of a website. However, web designers are cautioned to moderately make use of parallax animations as they're harmful to individuals who have got vestibular disorders. While the illusion of depth is engaging for some, it could cause dizziness and disorientation to others. Green Meadow's soft application of parallax scroll animation is a great example of moderate use. The effect is so gentle that it appears as if it's not there at all. 
The use of card-style architecture is most popular with responsive frameworks (websites that auto-adjust to different screen sizes). The use of scrolling cards serves the purpose to present a lot of information in a format that breaks it down simplistically. Each boxed piece of content or rather a card contains information that is unique and informative. Scrolling can be done either horizontally or vertically. Aside from presenting information in a decluttered way, they add a "snappy" effect to a website.   
In general, textures contribute towards highlighting elements such as titles, icons, images, buttons, and/or headings of a webpage. When used in a minimalistic way, texture acts as a separating border between content from the rest of the website. Textures also act as attention grabbers, to a specific part of a webpage, such as a logo. An example of this can be seen on Poco People's logo. Web designers have realized that grain often gives a website a more natural feel. It also greatly contributes to complement a website's brand presence. For web designs featuring retro/vintage fonts, a grain texture makes them stand out beautifully. Studio Gusto's website is a perfect example of this. 
In terms of imaging, this is the slight blurring of an image. This design trend has worked well in providing a touch of softness to an image. On Moment House's homepage, the application of Gaussian blur can be spotted. It results in giving a web page an atmospheric feel and good aura. Monograph Communications also make use of Gaussian blur as the background to their homepage. The blending of the colors red, purple, and blue gives the web page an ambient feel. In both cases, the text on the websites stands out in a bold but non-flashy way. The text also integrates well with the background in a smooth, visually appealing way.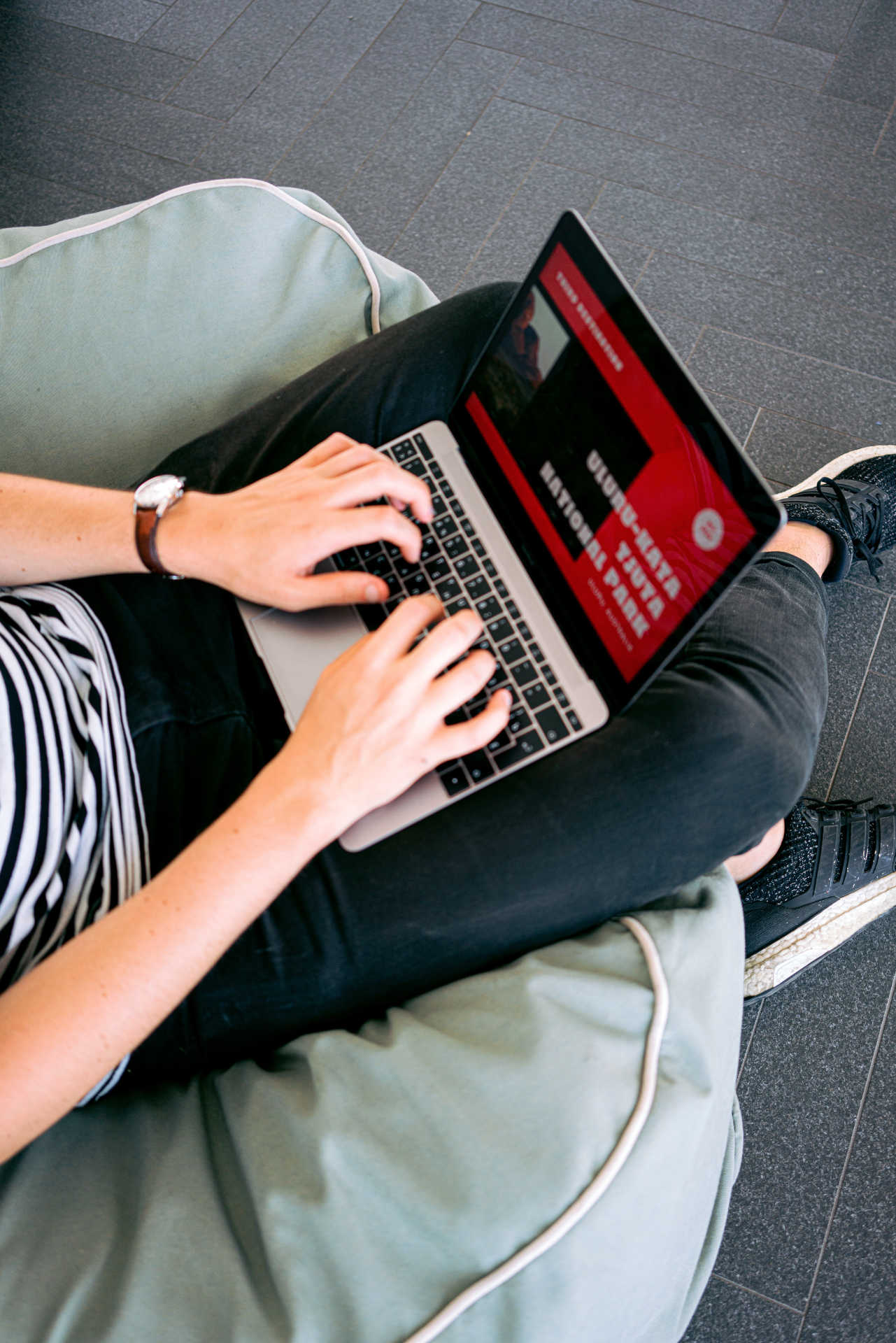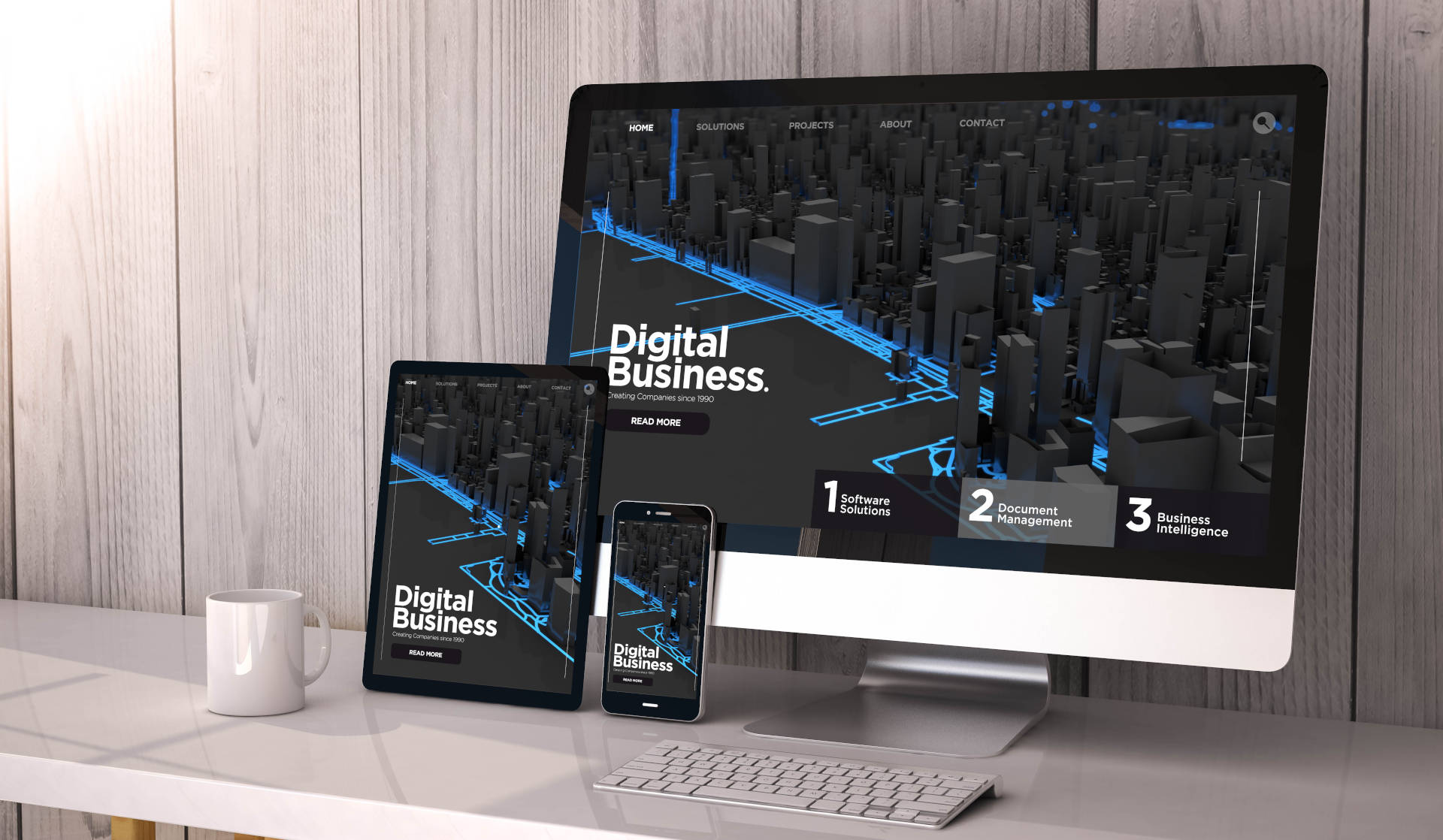 This is also known as black mode, night mode, or light-on-dark. It's a display setting for user interfaces that displays light color texts against a dark/black screen. The idea behind its innovation is to reduce the amount of light that is emitted by device screens while simultaneously maintaining a minimum amount of color contrast ratios required for readability. In 2021, web designers have been observed to make great use of the dark mode feature on websites. The preferred color being used is black while on some other websites its grey. Serving a similar effect to the Gaussian blur, this trend has got the effect of making text "pop" simplistically. A tribute to the fashion designer Peter Lindbergh was created by Obys Agency. The website is a beautiful example of dark mode application and it takes advantage of the background to make its fashioned bold text stand out. 
10. Cartoon Illustrations
In a seemingly telepathic way, Web designers collectively decided that 2021 was not the year for simple text and images on a website. Cartoon art that connect with individuals on a much more personal level have been under consistent development. Cartoon illustrations offer overflowing creative options and designers have used them well. They have made use of cartoon illustrations to give a "free" character to a website. A great example of the inclusion of cartoon characters on a website has got to be Blush. The website is a platform for a user to find custom character illustrations.
Who would have ever thought that a time of no coding websites would come? This has got to be one of the greatest innovative web design trends in 2021. As the name suggests, it enables just about anyone to create a website without background knowledge of coding. Moreover, the basis of creating is entirely on visual appeal. This trend could bridge the gap between website design and software development. Websites like Webflow offer this exciting feature. 
Cursors often stand as one of the most overlooked aspects of web design. The majority of individuals were (and some still are) content with the plain old arrow cursor style. But yet again, 2021 is not the year for plain, black/white arrow cursors. Web designers have realized customized cursors give a website a visual appeal that is engaging and unique. The cursor on Haus is an intriguing white dot. When hovering over the homepage's 3D animation, it begins to control it. This feature already serves as both capturing, and entertaining. Truly, 2021, is THAT year for web design!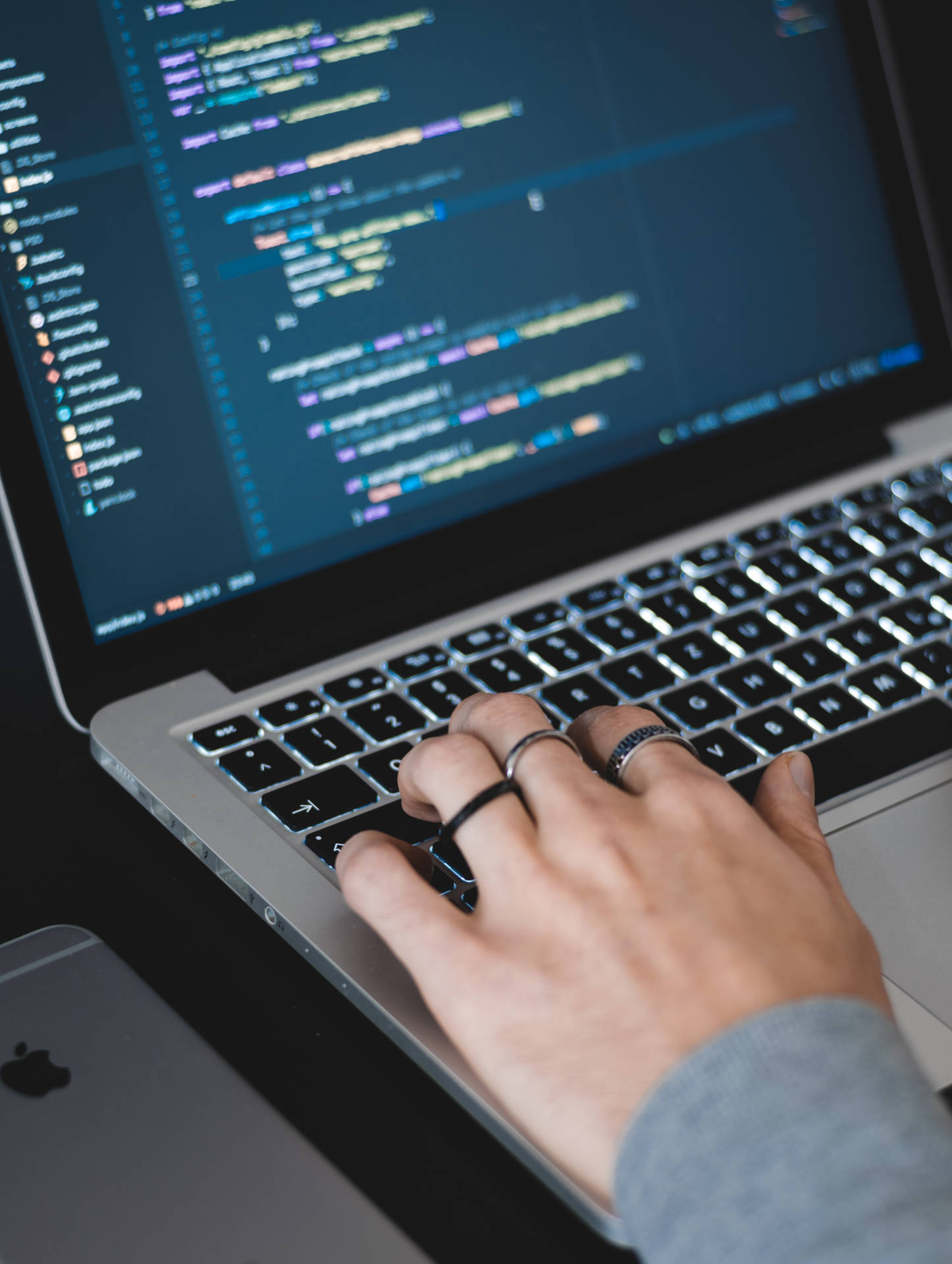 If a picture is worth a thousand words, then the worth must be in its finer details. The overall visual appearance of a website plays an essential part in how you are perceived by your target audience, and by consumers in general. A good website can build the trust and confidence of your expertise amongst consumers. Always remember that your website's impression on a consumer is similar to the impression they'd get when walking into a physical store. The web design trends coming up in 2021 are not just for aesthetic appeal or visual impression. The best part of web design is that all these new trending features can be easily integrated onto a website. For example, a website with a Gaussian blur background with retro fonts in dark mode with a customized cursor can be quite a show stopper and cause your audience to share your website link to others to see. This in turn grows your viewership and makes your brand memorable. We might be well over a month into 2021 but as for web design, 2021 is just getting started.