With over 1 billion monthly users in 2023, Instagram is a growing social media giant! As a result, it has become one of the most effective platforms for online selling to date. If you're an ambitious entrepreneur seeking to elevate your brand to new heights, leveraging Instagram's immense reach can unlock incredible growth opportunities. This rapidly expanding platform not only enhances your sales potential but also enables you to establish close connections with your customers. Use the power of Instagram as a social media marketing tool and witness your brand boom.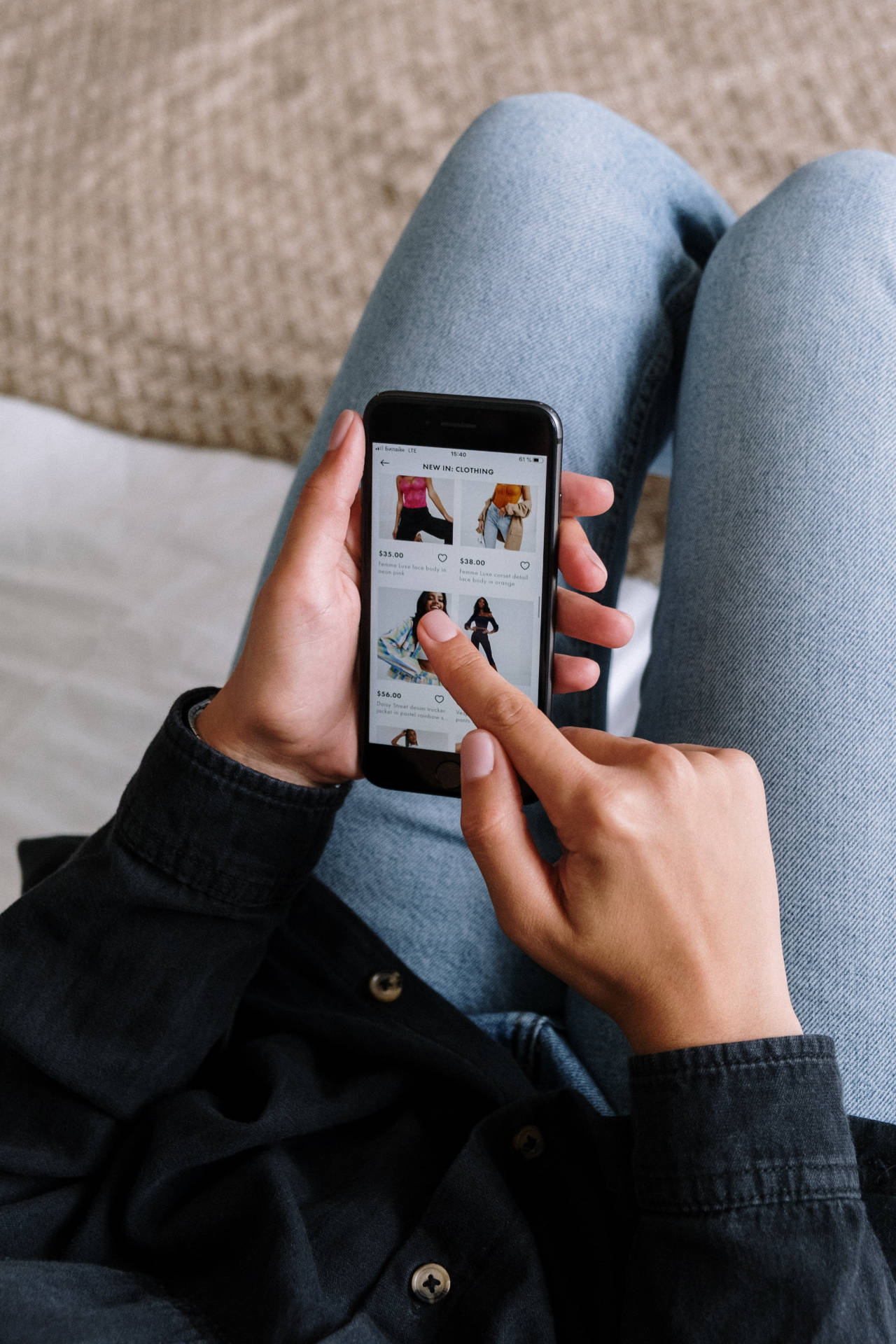 Start Selling on Instagram
Learn how to effectively sell on Instagram and attract a loyal following of potential customers who are eager to make purchases from your account. This blog post will show you how easy it is to start selling on Instagram with just a few simple steps. Ready? Let's get started!
1. Understand your audience
We have to start with the basics to understand the target audience. Conduct thorough research to learn about their interests and preferences. If you already have existing followers, consider conducting a short survey to gather more insights about them. This valuable information will allow you to alter your brand and offerings to better meet their needs.
To effectively manage your audience and improve customer interactions, utilize tools like Sprout Social. This software enables you to streamline communication and build stronger relationships with your customers. With features like quick response capabilities, you can promptly address their queries and provide a more seamless experience.
Instagram is a visual platform, which means that it prioritizes the posting of photos and videos more than written content. This allows you to share graphic content that displays a brands personality. When selling on Instagram, your visuals should showcase the benefits and value of your products to followers.
To create visually appealing graphics without breaking the bank, consider using the free platform Canva.com. It offers a wide range of templates and tools to help you design eye-catching stories and posts that will leave a lasting impression on your followers. Exciting stories play a vital role in convincing potential customers from your followers about the value of products on offer, as they serve as the first impression of your brand. Invest time in creating high-quality visuals to enhance your chances of successful sales on Instagram.
3. Don't Post Once in A Blue Moon, Post Every Day!
Keep your account active by regularly posting. This boosts brand awareness and builds a loyal following. Regular posts develop a habit in followers to check your products frequently.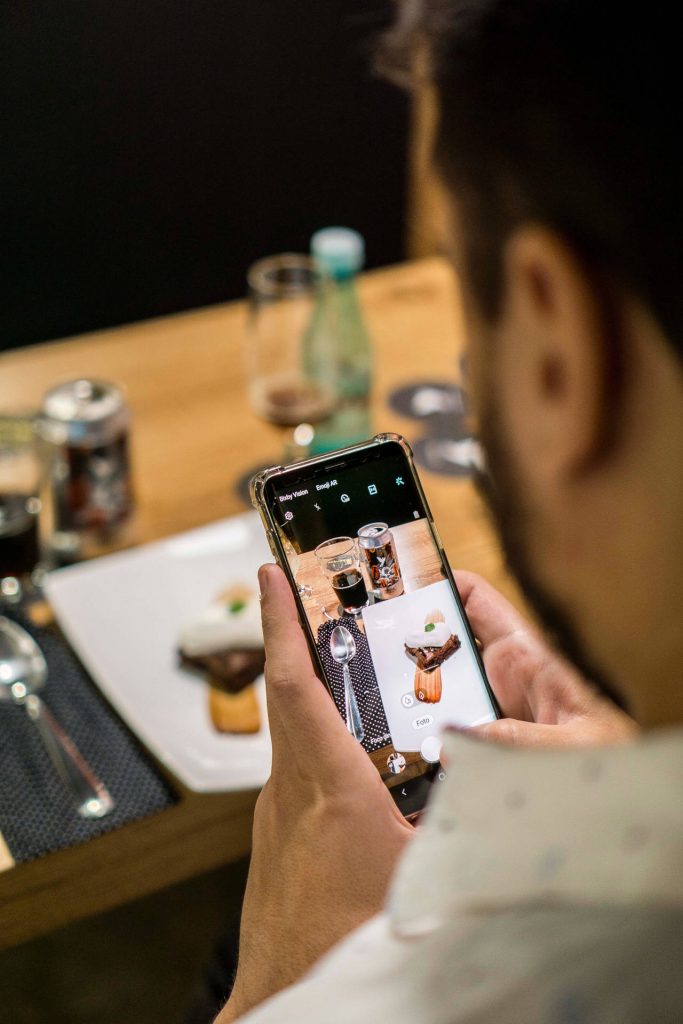 4. Give Offers and Promotions.
To increase your product's reach and impressions further, inform your followers through multiple posts. By consistently promoting your offers, you make it easy for your followers to find and participate in. Followers are often enthusiastic about discounts and promotions, and when they are excited about these offers, they are more likely to share the posts with their friends. This can lead to a boost in sales and further expand your customer base. Additionally, offering special deals helps to enhance your reputation and foster customer loyalty, as it shows that you value and appreciate your followers support.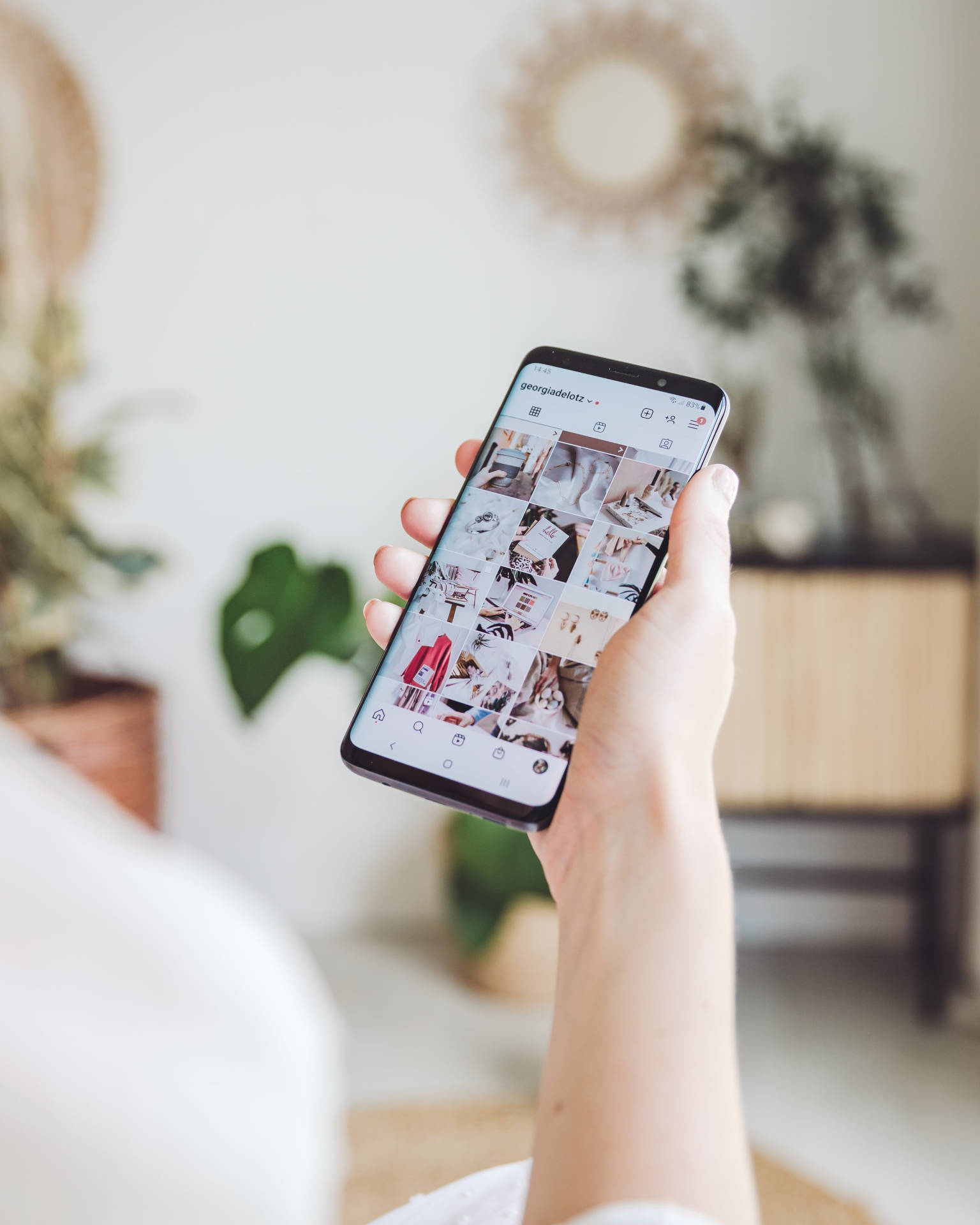 5. Use Hashtags That Represent Your Brand
Using the right hashtags increase visibility and help potential customers discover your brand easily. It's important to choose hashtags that are relevant to your promoted brand and specific products. However, it's best to avoid using too many unrelated hashtags, as it can come across as spam and deter customers from from your followers. Additionally, excessive hashtags can confuse the Instagram algorithm in terms of optimal post placement.
A well-crafted profile should effectively communicate your product's value and entice potential users into followers and then into customers. Since Instagram prioritizes relevant search results, investing time in creating an impressive profile that matches your brands message is a must have.
How To Optimize Your Instagram Profile To Sell:
Choose a Good Quality & Clear Profile Photo
Capture attention with a compelling profile photo that represents your brand. Create a logo that fits perfectly within the Instagram profile circle.
 Have a Great Bio Profile
Craft a concise and impactful Instagram bio that describes yourself or your company within the 150-character limit. Be selective with your words to include essential information. Enhance your profile by adding a link directing visitors to a page where they can learn more about you.
7. Engage With Your Followers
To maintain an active presence on Instagram, it's essential to engage with your followers. Simply posting regularly is not enough. Actively respond to your followers' comments about your products to foster engagement. When your followers tag you in a post, seize the opportunity to engage with them by reposting their content or tagging them in your stories.
Instagram stickers are a fantastic way to enhance customer engagement and drive more traffic to your page. By incorporating stickers into your stories, you provide an interactive and accessible way for your fans to respond. Stickers are a valuable tool for building strong relationships and converting followers into loyal customers.
Collaborating with influencers is an effective approach to selling on Instagram. By partnering with influential individuals in your niche, you can leverage their endorsement to promote your products. This strategy allows you to tap into new audiences on Instagram and boost your sales. Influencers' opinions and recommendations hold significant weight among consumers, who trust their insights when making purchasing decisions. This trust often translates into increased follower engagement, leading to more sales and heightened brand credibility. With influencer marketing, you not only secure tangible results in terms of sales, but you also enhance your brand's reputation and expand your reach. 
9. Make Tutorials on Product Usage
Boosting your sales on Instagram can be achieved by creating tutorials to demonstrate how your products can be used. By providing step-by-step guides and explanations, you can help your followers understand the features and benefits of your products, building confidence and trust in your brand. Tutorials also have the added benefit of reducing customer service costs, as satisfied followers can successfully use the product on their own and only reach out for assistance when faced with more complex challenges.
10. Show The Consumers How You Make Your Products
Sharing behind-the-scenes glimpses of how your products are made can be incredibly fascinating for your following. This transparency not only generates excitement but also builds trust among potential customers who may be hesitant about making a purchase. By revealing the process behind your products, you create a sense of authenticity and credibility that can inspire confidence in your brand.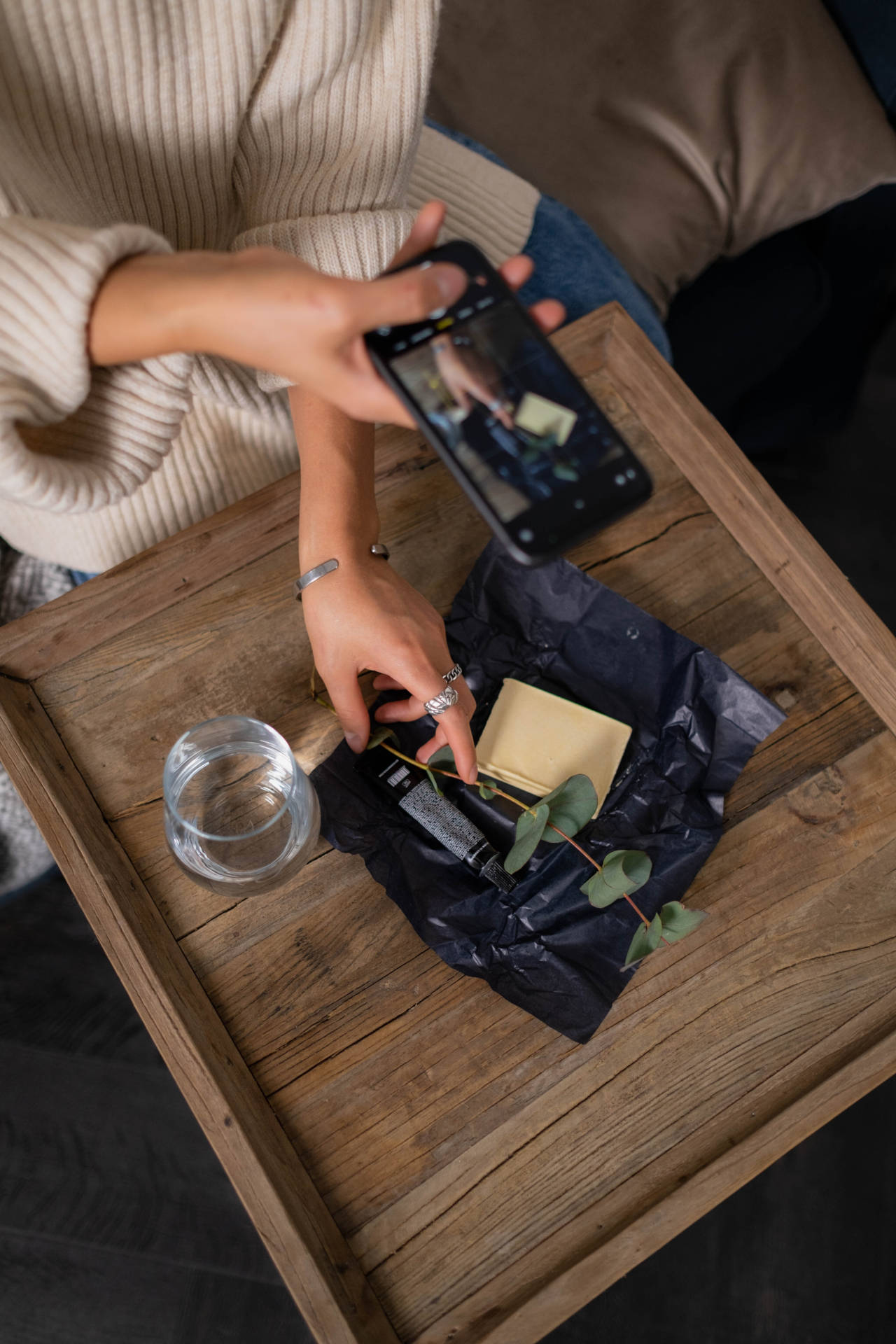 11.Display A Variety of Products
By showcasing a diverse range of products, you can expand your reach to a larger market. Customers appreciate having options and being able to choose products based on color, material, and size. Conversely, a limited product variety may lead consumers to assume that their desired items are unavailable. Utilize the Instagram Shop feature to effectively display your products and provide a seamless shopping experience for your audience.
12. Share Photos That Customers Post with Your Product
Utilizing social proof is a powerful technique to boost your sales. When customers share photos or videos featuring your product, kindly ask for their permission to showcase these visuals. This not only instills confidence in your offerings but also increases the likelihood of potential customers being inclined to try out your products. 
13. Advertise on Instagram
With Instagram Ads, available to all users, you can precisely target your audience and stay within your budget. These ads provide an affordable and effective means of reaching your desired IG audience and driving sales for your brand.
Have you exhausted all your options for selling on Instagram? If you feel like you've missed something, consider launching a contest on the platform. Engage your existing IG followers by encouraging them to tag each other for a chance to win prizes. Contests have the power to attract significant attention to your brand and even make it go viral. This is an effective method of social media marketing that can greatly enhance your reach and increase brand awareness. The more people get to know about your product, the more likely they are to make a purchase. However, be mindful that you adhere to Instagram's rules and restrictions when conducting contests.
15. Take Advantage of Shoppable Instagram Posts
Shoppable Instagram feeds simplify the product discovery and purchasing process. IG users can easily find your products and make a purchase by simply clicking the link without leaving the page. It streamlines the experience and enhances convenience for potential buyers.
Benefits of Selling on Instagram
1. Expand Reach to a Highly Targeted Audience
Achieving success on your Instagram account relies on capturing the attention of your target audience. Fortunately, Instagram makes it easier to reach and engage with your desired audience. With a majority of users actively searching for products, you have a great opportunity to showcase and sell your offerings. The beauty of selling on Instagram is that you can connect with a wide range of people without the limitations of geographical boundaries.
2. Create Customized Products for Your Following
Selling on Instagram provides valuable insights into your customers, allowing you to gain a deeper understanding of their preferences. By analyzing their engagements, posts, and tags, you can uncover valuable information about their likes and interests. This knowledge empowers you to create customized products and expand the reach of your business. Additionally, when customers receive personalized attention that addresses their specific needs, they feel valued and appreciated.
Instagram, a rapidly growing social media platform that presents vast opportunities for business expansion. With its increasing user base, you have the potential to receive referrals as consumers share photos of your products with their friends, thereby amplifying your market reach.
4. Better Customer Relations
Selling on Instagram enables meaningful customer interactions within their preferred digital space. By boosting social media engagement, you can gain customer confidence and trust. By utilizing a Bali Social Media Agency to manage your Instagram account facilitates prompt customer support, increasing loyalty and satisfaction.
5. Numerous Marketing Features
Selling on Instagram unlocks a range of marketing features to elevate your sales. From Instagram stories and Shoppable feeds to live videos, hashtags, quick replies, and more, these tools offer ample opportunities to maximize your marketing efforts and drive sales.
Disadvantages Of Selling on Instagram
1. You May Not Reach the Older Age Group
As we all know, Instagram is a platform that younger people dominate. Older people do visit their accounts, but their activity rate on the platform is lower than the young people. If your target audience is older than 45years, you might not find them on Instagram.
2. Instagram Is Not Purely Focused on Ecommerce
Instagram primarily attracts a younger demographic, while older individuals do visit the platform, their activity level is comparatively lower. If your target audience is aged 45 and above, it's important to note that they might not be as prevalent on Instagram.
3. You Can Only Reach Those Who Can Access Instagram
While we reside in a digital era, it's important to recognize that not everyone has access to smartphones. Consequently, when you sell on Instagram, your product caters exclusively to individuals who can access the platform via their phones or other devices. This limitation results in potential customers being excluded.
Selling a product on Instagram offers numerous approaches. Some leverage influencer marketing, while others utilize sponsored content or create branded hashtag campaigns to boost engagement beyond Instagram. Regardless of your chosen strategy, we trust these 15 Tips for selling on Instagram has provided valuable insights to assist you in achieving success in your IG sales. Best of luck!